Make it feel right
Conscious decisions in fashion, choose sustainable textile materials.
About us
What is on our care label?
How often do you look at a care label? Care labels are small guidelines to resolving much bigger problems.
What kinds of fiber is good for both the planet and you?
Choose Responsibly, Look for Preferred Fibers. As sustainability becomes a larger conversation, you can be part of the change by making the conscious choice of opting for clothes made with responsibly manufactured fibers below.
Supporters
Meet the brands we have partnered with in our movement for sustainability! Each of these sustainable organizations and retailers are working hard with us in this initiative, learn more from their websites or show your support by purchasing from their selection of eco-friendly products.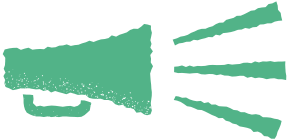 JOIN THE MOVEMENT
Subscribe to our newsletter to receive the latest content about sustainable fashion and the most updated #MakeItFeelRight content!